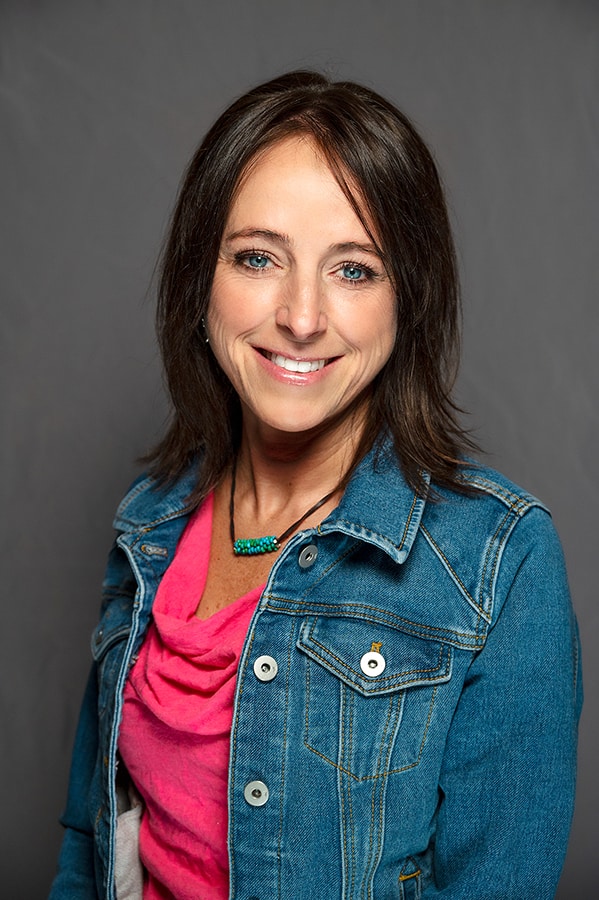 Broker Associate
|
Realtor Since 1999
I came to Winter Park for 3 months, and 3 months only… that was over 23 years ago! I was instantly in love with Grand County! The endless outdoor activities, breath taking beauty, and the warm sense of community "had me at hello". I worked as a full time instructor at the National Sports Center for the Disabled for five years. My time with that amazing organization was life changing. It gave me a true appreciation of all of my good fortunes, and really helped me hone in my skills in [...]
I came to Winter Park for 3 months, and 3 months only… that was over 23 years ago! I was instantly in love with Grand County! The endless outdoor activities, breath taking beauty, and the warm sense of community "had me at hello". I worked as a full time instructor at the National Sports Center for the Disabled for five years. My time with that amazing organization was life changing. It gave me a true appreciation of all of my good fortunes, and really helped me hone in my skills in assessing individuals needs. That has translated nicely into my career in Real Estate. I find great happiness in helping my clients to find the perfect mountain property through listening, and assessing their needs. I have been selling Real Estate in Grand County for 18 years. In 2011 I was voted Realtor of the Year by my peers and was voted Grand County's favorite Realtor by my clients 3 years in a row. Basically, I love what I do and I am pretty much a total Real Estate Geek!
Office Location
78622 US Hwy 40
PO Box 58
Winter Park, CO 80482
Contact Info
Specifications
Languages:
Specialties:
Service Area:
Jennifer's Testimonials
Jen was SO great! She made the buying process easy and fun, especially when we had difficult decisions to make. We really appreciated her thoughtfulness, honesty, and willingness to get questions answered. We would absolutely recommend her to friends (and already have!) and we would definitely use her expertise again. Thank you, Jen!
Alison M.
Jen was absolutely the best realtor we have ever had. We appreciated her honesty, down-to-earth and no pressure attitude. She gave us great advice to find the perfect property, was extremely proactive and always available to answer any questions. Jen made the transaction easy and fun!!! Thank you soooo much Jen!
Bev W.
Jen is fantastic! We worked with Jen for a year before adjusting our search and she helped us find and negotiate for the perfect property. She is efficient, conscientious, organized and thorough. We could not have had a better experience! 
Eric S.
I have worked with Jen twice now and I could not be happier with the service. She is so easy to work with and goes ABOVE and BEYOND. I highly recommend Jen to anyone looking for a kind, quality agent. 
Randall R.
Jennifer handled our listing beautifully, from staging through negotiations and on through closing. She is an absolute pleasure to work with and we highly recommend her.
Skip W.
We have bought and sold many properties over the years and Jennifer Hughes is the best!! She is professional, organized, knows her market, makes wise recommendations, is on top of all the details, and is quickly responsive. While very strong and focused as a businesswoman, she balances that with humor, generosity, and a most delightful feminine touch. She was awesome to work with, both as buyers and as sellers.
Carol S.
My wife and I have been involved with numerous real estate brokers over the years - Jennifer Hughes has outshone them all. We could not be happier with her. She has gone above and beyond what anyone could reasonably expect of a realtor, helping us in many ways that one would not ordinarily expect of a broker. We purchased a second home through Jennifer and do not live full-time in Winter Park. It was very comforting that she took on many tasks that buyers (if living in the area) would have done [...]
Ralph H.
Jen was fantastic! She was referred to us by a great friend and we have gotten to know Jen throughout the process as well. She too has become a friend and we trust her wholeheartedly with our family and anyone else. We couldn't be more pleased with the service and the help we have received.
Ryan S.
Can't say enough about Jennifer's professionalism and ability to address our questions before we even knew we had them. We were a complicated seller group and she navigated it seamlessly. As Gregg and I go forward with future property in the valley we will definitely work with her again.
Gregg & Laurie A.
It was a pleasure to work with a professional organization like Real Estate of Winter Park. I have worked with many agents over the years, and Jennifer Hughes is the epitome of professionalism and integrity. 
Mathews B.
Contact
Hi there! How can we help you?
Contact us using the form below or give us a call.
Hi there! How can we help you?
Contact us using the form below or give us a call.