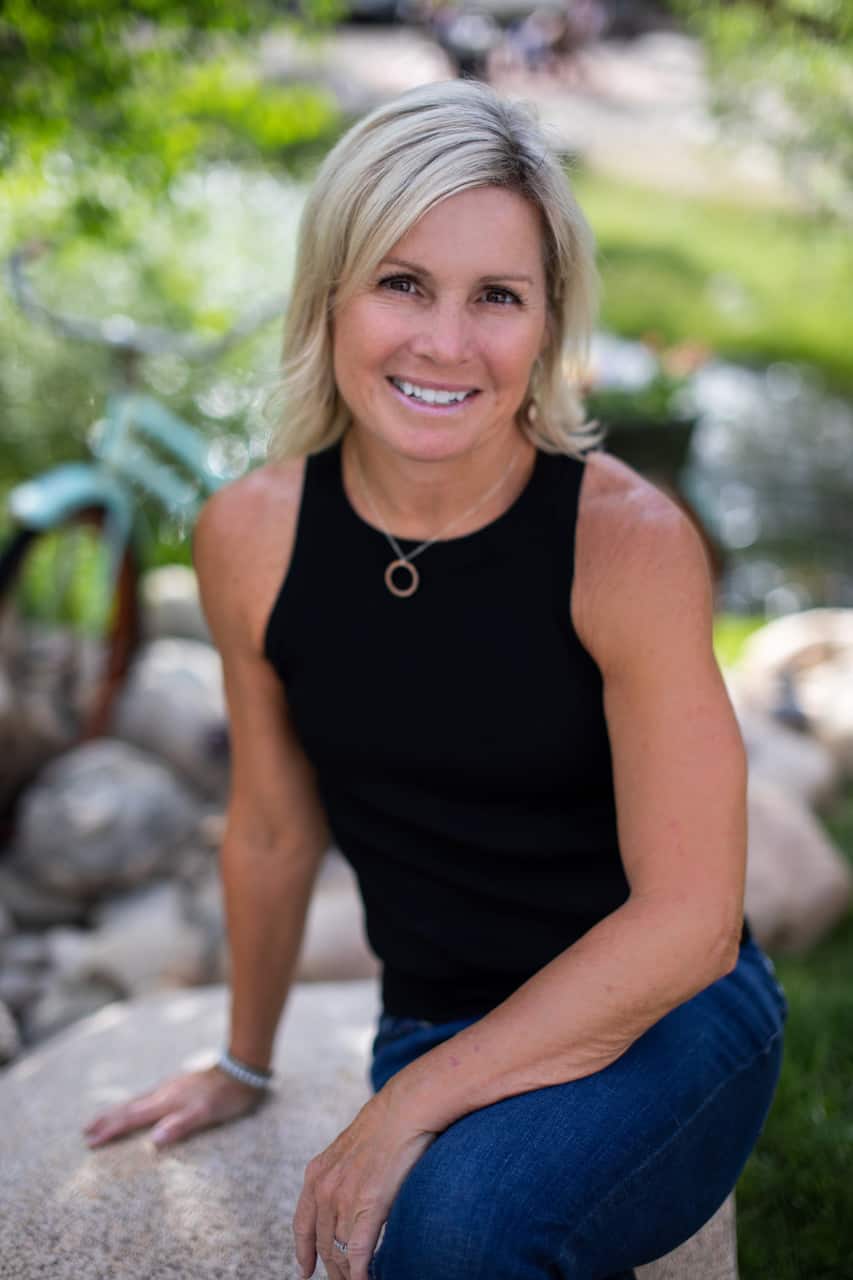 Broker Associate
|
Realtor Since 1989
Licensed in 1989 with 30+ years of experience selling real estate in Grand County. I am a graduate of the Realtor Institute (GRI). Born and raised in the Chicago area, I moved to Colorado right out of college in 1986. My career started at Coldwell Banker and transitioned to Real Estate of Winter Park 10+ years ago. I met my husband of over 30 years right here in Winter Park and we have raised our sons Parker, Nik and Kolby in a great environment. Our family loves to ski, hike, bike, surf [...]
Licensed in 1989 with 30+ years of experience selling real estate in Grand County. I am a graduate of the Realtor Institute (GRI). Born and raised in the Chicago area, I moved to Colorado right out of college in 1986. My career started at Coldwell Banker and transitioned to Real Estate of Winter Park 10+ years ago. I met my husband of over 30 years right here in Winter Park and we have raised our sons Parker, Nik and Kolby in a great environment. Our family loves to ski, hike, bike, surf and travel! We could not ask for a better place to live and raise our children. I have been very active in the community including past president of the Parent Advisory Committee at Fraser Elementary and past President and board member of the Winter Park Chamber of Commerce. I love to volunteer for many worthwhile causes and fundraisers including the National MS Society. I am also a Group Fitness and Yoga Instructor at various locations teaching yoga, spin and group exercise classes.
Office Location
78622 US Hwy 40
PO Box 58
Winter Park, CO 80482
Specifications
Languages:
Specialties:
Service Area:
Sue's Testimonials
Simply stated...Sue is "the best!" Sue Seemann has been providing realtor services for Kathy and me, and for our family, for over 30 years. We have been delighted on every transaction. She has always had a genuine concern for getting a fair deal for us on sales, and getting just the right property for us on purchases. In addition to her valuable professional insight, Sue has been a realtor for so long here that she has "backstory" knowledge of what's going on in the Fraser valley. And if [...]
Ben W.
Sue was amazing. Always on top of things. She followed up on everything and we always knew what was happening. Sue is a winner. HIGHLY recommend her.
Brent & Amy W.
Sue has been so helpful throughout the process of buying our condo. I can't say enough about how she gave us time when we needed it, and how she made things happen quickly when the time came to make a decision. Thanks, Sue!
Lori
Sue did a wonderful job and made everything on our end very easy to accomplish.
Jeff W.
Sue sold us our condo 24 years ago and we have kept in touch ever since. When it became time for us to move on, we called on Sue, who once again did a fantastic job. Sue is the greatest agent and a good friend.
Tim & Wanda
We bought our Fraser condo from Sue Seemann 14 years ago. We just recently sold our unit. Sue was great representing us when we were buyers as well as sellers! She was always very professional.
Siobhan C.
We have bought or sold three times since we first visited Winter Park in 2002. Sue has always been our realtor and she is honest and forthright with us. We have a lot of trust in her predictions of the market. We have had nothing but great experiences and are very appreciative of this last sale.
Pamela G.
Sue was wonderful. She handles herself very professionally. We will definitely refer her to others.
Micky
Sue is my type of realtor. She's no nonsense. She went to bat for us and definitely advised us. I felt like she had our backs the whole way. We've known her for a few years and I'm happy to have done business with her.
Mark
Always great working with the REWP team, especially Sue!!!
Barry K.
Contact
Hi there! How can we help you?
Contact us using the form below or give us a call.
Hi there! How can we help you?
Contact us using the form below or give us a call.