Known for the incredible skiing and winter sports, Winter Park, Colorado, is a winter haven. However, our incredibly beautiful town is full of more than just winter activities. During the warmer months, take advantage of our fantastic summer activities! Our
Winter Park hiking trails
are some of the best in the country. Or, partake in other exciting activities from biking to four-wheeling.
Are you considering a move to Winter Park? We recommend researching all there is to do in our area! We have an extensive list of
Summer Activities in Winter Park
. It's a great resource to have as you do your research. Our favorite summer activity? Exploring our beautiful
Winter Park hiking trails
! While researching the area, be sure to also check out our guides to
buying a house in Colorado
and
Colorado Real Estate Trends
.
What are the Best Winter Park Hiking Trails?
Are you planning to bring kids along on the trek? Or are you looking for a more challenging excursion? Winter Park hiking trails cover all the bases, whether you need a light hike or a tough adventure. Here are our favorite trails, in order from easiest to hardest.
1. Adams Falls Trail
Adams Falls trail
is just forty-five minutes north of Winter Park. The trail is about a mile round trip and rated very easy. It's a beautiful trail, leading you to an overlook of Adams Falls. This is a fantastic hike if you're bringing along the family. Even the smallest ones will love climbing this trail.
2. Broome Hut Trail
Twelve minutes south of Winter Park off US-40 is the Broome Hut Trail, also known as Second Creek Trail. Covering about two miles round trip, this trail takes you 700 feet in elevation. The mountains and greenery are incredible. You can even see some year-roundsnow mounds. This hike is a little more moderate. Keep the tiny ones at home or in a pack.
3. Columbine Lake Trail
Somewhat close to Adams Falls, Columbine Lake Trail is about forty-five to fifty minutes north of Winter Park as well. This trail is significantly longer with a distance of about seven miles round trip, and you'll gain close to a thousand feet in elevation. Columbine Lake is at the end of the trail and is a magnificent sight to see. Rated moderate, this might be another trail that's best to avoid with smaller kids, however, older kids would likely love it.
4. Devil's Thumb Trail
Thirty-five minutes northeast from Winter Park,
Devil's Thumb Trail
is a thirteen-mile hike that takes you about 2,400 feet in elevation. It's rated moderate to strenuous, so be sure to bring a lot of water and sunscreen and leave the small kids at home. This trail is gorgeous, so bring your camera along for great photo ops.
5. Byers Peak Trail
By far the most popular trail, Byers Peak Trail is also the most difficult. It's about nine miles round trip and gains around 3,000 feet in elevation. Byers Peak Trail has incredible wildflowers and views along the way. Since the elevation is so high, this trail is best hiked from June until November as the trail is closed in the winter.
Winter Park is the Perfect Place to Call Home
With so many stunning Winter Park hiking trails, our region of Colorado is a beautiful and adventure-filled place to live. If you're thinking about moving to the area, our knowledgeable real estate agents at Real Estate of Winter Park would love to help with your research! With properties listed throughout Grand County, we offer you an incredible collection of full-time homes or mountain vacation getaways.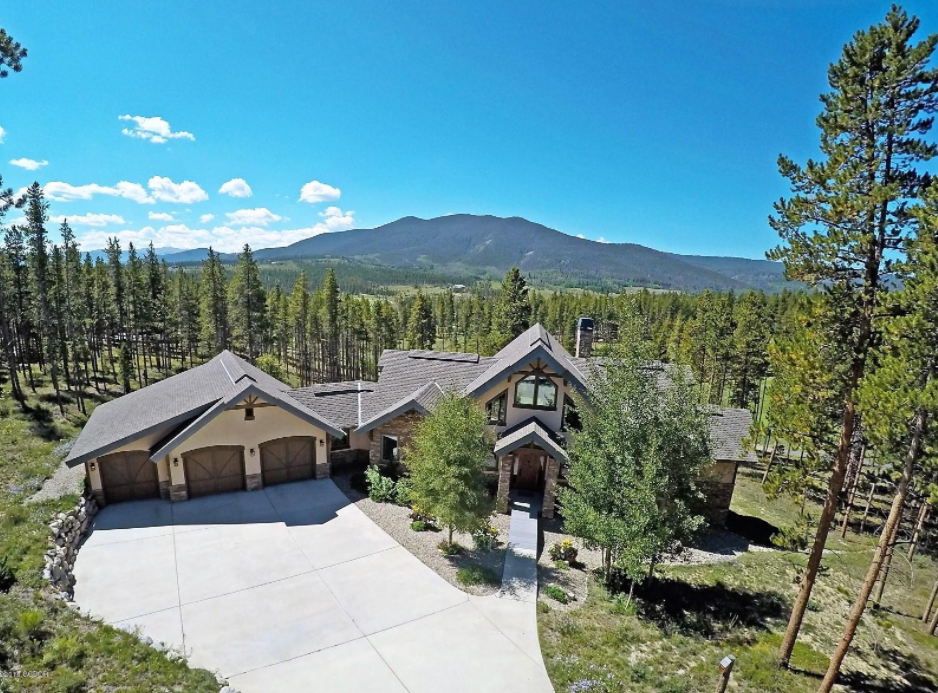 Browse the complete list of available properties in the area
and contact us today for more details!